Alamo, Danville & San Ramon Ca Seeing Rising Numbers of Million Dollar Home Sales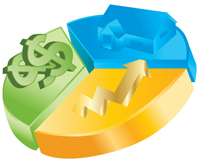 According to DQ News, the number of California homes sold for a million dollars or more rose to its highest level since 2007, Ffueled by a recovering economy, rising home prices and a record number of cash purchases. The number of homes sold for more than $5 million rose to an all-time high, a real estate information service reported. For the state this was an increase of 26.9% over 2011.
"It should go without saying that buyers and sellers in the prestige market tend to respond to different motivations and incentives than the rest of the market. Job security, down payment sizes and mortgage interest rates don't play the same role. Returns on investments in a low interest-rate financial environment and safe-haven investing do play a role," said John Walsh, DataQuick president.
29% of the million dollar homes sold in California last year were cash purchases. The median-sized California home that sold for $1 million-plus was 2,641 sq.ft. with 4 bedrooms and 3 bathrooms.
Million Dollar Home Sales – Alamo – Danville – San Ramon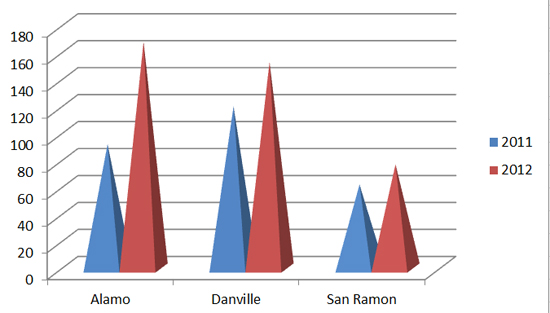 As you can see, Alamo is showing the largest percentage increase of million dollar homes in the area – up 45%, while Danville is up 22% and San Ramon up 20 %.
Data Quick is also reporting that the number of California homeowners pushed into the foreclosure process fell last quarter to the lowest level in six years, the result of rising home values, an improving economy and a shift toward short sales, a real estate information service reported.
"Home values increased through most of 2012, and the rate of increase picked up toward the end of the year. That means fewer and fewer homeowners are underwater, where they owe more than their homes are worth. That in turn means they can sell and pay off the mortgage, or perhaps refinance at today's low interest rates. This trend alone suggests we'll see a continued decline in foreclosure rates this year. Another factor is the foreclosure-avoidance goals of various settlements between lenders and the government," said John Walsh, DataQuick president.
Notices of Default were down -44% in Contra Costa County. and foreclosures were down 42.5%.
December Home Sales Activity
Community
Zip
Sales
% Chg
Median Price
% Chg
High Price
% Chg
Alameda County
 
 
 
 
 
 
 
Dublin
94568
116
34.9%
$579,250
43.0%
$1,265,000
10.9%
Pleasanton
94566
36
-36.8%
$830,000
23.4%
$3,900,000
17.5%
Pleasanton
94588
32
-15.8%
$612,500
16.1%
$1,454,500
11.7%
 
 
 
 
 
 
 
 
Contra Costa County
 
 
 
 
 
 
Alamo
94507
20
66.7%
$1,025,000
-29.8%
$1,925,000
3.5%
Danville
94506
54
42.1%
$847,500
-0.3%
$1,925,000
-2.4%
Danville
94526
43
-6.5%
$652,000
0.7%
$1,610,500
10.5%
San Ramon
94582
56
0.0%
$721,500
4.6%
$1,180,000
8.6%
San Ramon
94583
46
-8.0%
$581,000
2.0%
$1,669,500
12.4%
Walnut Creek
94595
35
16.7%
$574,000
52.1%
$1,650,000
14.7%
Walnut Creek
94596
23
-8.0%
$420,000
12.0%
$1,175,000
7.5%
Walnut Creek
94597
27
-10.0%
$350,000
15.7%
$1,385,000
8.9%
Walnut Creek
94598
36
28.6%
$615,000
10.8%
$1,100,000
25.5%
The low inventory of homes for sale in the area along with continuing strong demand is going to push many houses priced in the high 900K range over the million dollar mark. Weakest numbers for million dollar home sales are in the $2 million to $3 million dollar range.
Buying or selling a home in Alamo – Danville – San Ramon?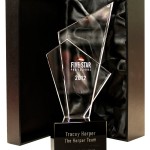 You can get more specific details by emailing Craig and requesting a Real Estate Pricing Specific Trend Report – be sure to specify a zip code and price range.
The Harper Team was recognized as one of the top Bay Area real estate teams for customer satisfaction in 2012.
We're sorry, but there's nothing to display here; MLS data service is not activated for this account.