Foreclosures in Contra Costa County California Dropped 46% from July '08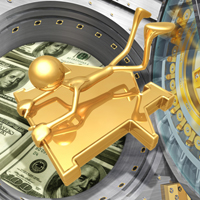 According to Foreclosure Radar's recent data, foreclosures in Contra Costa County dropped 26% from June '09 and 46% from July '09, the high point of foreclosure numbers. Foreclosure cancellations in California rose almost 25% in July over June '09 and 86% over July '09 indicating that many more homeonwers are working things out with their lenders.
Real estate investors buying foreclosures at auction are not increasing in numbers. After increasing for 3 consecutive months, foreclosure auction sales dropped by 22.7 percent in California. Almost 85% of homes for sale at foreclosure auctions in California wound up back in the hands of lenders – perhaps more evidence that Banks Hate Short Sales.
Homeowners in trouble with their mortgage need to get professional advice as quickly as possible according to Robert Jacobs.
In California, some loans are "non-recourse." With "non-recourse" loans, the borrower generally won't have personal liability after a foreclosure for any shortfall or deficiency in the foreclosure sale price. In other words, if the property is worth less than the loan, the borrower won't have to make up the difference if the property is sold in foreclosure.

Most borrowers don't know the law with respect to foreclosure. Foreclosure can seem mysterious and somewhat foreboding. The phrase "Short sale" sounds so much less foreboding than the word "Foreclosure."
There is a significant increase in the number of short sale admendments coming back from lenders with language holding the homeowner liable for the difference in value. Again, Robert Jacobs encourages homeowners in trouble to seek professional advice here and here.
I continue to hear of short sales where the lender only agrees to "release the lien" without releasing the borrower. This is a potential cause for concern for homeowners.

Many years ago, the California Legislature made some very important policy decisions to protect homeowners in a declining real estate market. But these protections can be lost if they are waived, and waivers can be made unknowingly.
We continue to hear more and more stories of frustration on the part of homebuyers trying to buy foreclosures or short sales. Number one complaint?? Banks/Lenders — many homebuyers feel that banks are either jacking them around or that the left hand doesn't know what the right hand is doing.
Our FREE In-Depth Real Estate Market Reports updated weekly, break data down by zip code and price point. These are the best "real time" sources of data you can get for your local market.
Contact Craig for more information – 925-984-4910