$2 – $3 Million Dollar Homes for Sale
Danville, California Housing Market
Westside Danville – Luxury Home Market Update
Danville, CA is one of the San Francisco Bay Area's (East Bay) popular upscale communities. Located on the I-680 corridor between Walnut Creek, CA and Pleasanton, CA, this upscale community has a per capita income far above the national average and features many luxury homes valued in excess of $2 million dollars.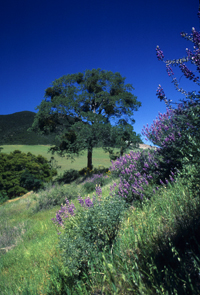 The east side of Danville includes luxury properties in Blackhawk Country Club and Magee Ranch. It is on the east side that Danville is seeing most of it's development as the west side of Danville is mostly built out. The west side of Danville (west of I-680) includes downtown Danville, the city offices and Hartz Avenue the main north-south avenue that runs through the heart of Danville.
Danville's Westside is a sought after location for many homeowners as many homes are only a short walk or bike ride to all that downtown Danville has to offer. Local schools for all ages are within a mile of most homes on the Westside of Danville.
The luxury home market in the $2 to $3 million range on the west side of Danville has it's unique story about how the downturn in the housing market has affected it.
Current Westside Danville Housing Market Stats
The MLS shows there are currently 9 homes in this price range for sale in all of Danville ($2,150,000 to 2,995,000). One of these homes is listed as a potential short sale. 5 of these homes are located in zip code 94506 and 4 homes are in 94526 zip code.
Two of these luxury multimillion dollar homes for sale are located on Danville's west side. There are no homes on the west side currently showing sale pending.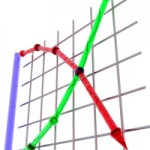 According to local  MLS data, since January of 2009, eleven homes priced between $2 – $3 million have sold in Danville – no home in this price range has sold on Danville's west side in this time frame.
Of the two homes for sale on Danville's west side, the history of sales process gives us some insight into this luxury home market niche.
One home was first listed for sale in 2006 for over $4 million. It came off the market in 2007 with a price around $3.6 million. After 2 1/2 years it came back on the market and the price is now below $3 million.
The other home for sale on the west side is showing as a potential short sale. It entered the for sale market in 2008 – also, priced above $4 million. It, too, is currently for sale at a price under $3 million.
Each of these owners has changed REALTORS at least once in the process, so far.
Expired Westside Listings Add to Market Insight
There are 6 listings on the west side of Danville that expired in 2009 and 2010. One of these homes sold – BUT – hold on! Earlier we said that zero homes sold on the west side in the price range we are looking at. This house first entered the active, home for sale, market in spring of 2004 priced in the mid $2.5 million range. It sold in the summer of 2010 for $1.4 million.
Two of the expired listing homes spent several years on the market before coming off – we're talking days on market of roughly 760 days and 1135 days. One home was originally priced in the high $3 million range and the other in the low $2 million range. Both exited the market under the $2 million mark.
For the three expired listings that remained priced in $2 to $3 million, price reductions were in the 10% range and days on market ranged from 85 days to 371 days.
How is the Luxury Home Market on Danville's West Side?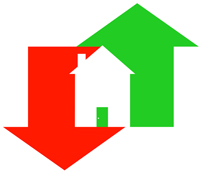 Well, in the $2 million to $3 million range – not moving. One home sold in the last two years is not an indication of a market (location & price point) in demand. Sellers putting their beautiful unique homes on the market and then chasing the market down (sometimes since 2006) until the home is withdrawn from the active listings of homes for sale is a sad situation, but a situation that says a lot about this market segment.
Sellers in this price point usually have the financial means to weather the storm of economic downturns better than sellers in the middle or low end of the market. When the subprime meltdown began, most thought the correction would take a year or two – or several at best. Sellers with the financial means could afford to wait it out – or so we/they thought.
But people change jobs, retire, die, move on and a host of other things. Sometimes we need to sell our home regardless of where we would like the market to be. Selling a multimillion dollar home on Danville's west side is a challenge in the current market. The California Association of REALTORS' market forecasters expect 2011 home sales to be equal to or slightly lower than 2010 home sales and the luxury home market to still be settling in home values.
Selling a MultiMillion Dollar Home in Danville this in 2011
So, sellers with homes on the west side of Danville, CA that are thinking of pricing the home for sale between $2 million and $3 million need to ask themselves one simple question – Do I want my home to be the 1 home sold on the west side this year? If so, what are the critical factors to look at?
Here is THE Factor as I see it:
Price – Price in this market is they key motivator. Look at how some homeowners chased the market down from $4 million into the $2 million range. Look at the months and years of getting on with life that have been lost. When considering your asking price – ask yourself this – Am I willing to wait 3 to 5 years to get this price? If your home has not sold in the next 2 years, what would you be willing to price it at?
Location, location, location is only so good and it's at it's best in a hot market. In today's market, most buyers have many great locations to choose from. The most significant location in this market segment is not geographical – it's what side of the sales process are you on – For Sale or Sold.
Every home is special – especially in this luxury home market. Buyers are looking for value. Banks are looking at valuation. Getting some distance from the emotional investment in the home is critical if one really wants their home to be the one that screams – BUY ME TODAY, I WON'T BE HERE LONG!!
How to Market a Luxury Home in this Market
The statistics for this niche market tell us one very important thing – the buyer pool is very, very small. Spending tons of money for fancier brochures and ads is probably not going to bring that buyer to you. More and more advertising and marketing dollars are not going to be the determining factor.
The key to marketing any home quickly in this market is understanding value and home valuation. Sellers usually have an unrealistic value of their homes, especially in a market like the current one. Buyers are looking for the value they want. The home appraisal process has changed dramatically in the last 2 years. Banks (federal government) are controlling the appraisal process and banks are crunching very specific numbers that don't include the koi pond, hardscaping, home theater, etc.
Homes that entered the market priced in the $2 to $3 million range and sold for $1.7 to $1.99 million are part of the current pool of comp data – as are homes that were originally priced above $3 million and sold in the $2 million dollar range.
So, the key to marketing and selling a multimillion dollar home in the current market is all about accepting the reality of the market.
In the past 2 years of data we looked at there are several examples of homesellers in Danville that listed their homes at $4 million dollars or more. Most likely, if they had initially listed the home at $3.5 million, it would have sold – maybe at 5% less than asking price. Now those homes have been sold at or are currently listed in the mid to high $2 million range. So, instead of losing (Paper Loss? Imaginary Loss?) $500K to $600K on the home, the loss has doubled.
In 2009, April to July saw the highest inventory of homes in this price range on the market. In 2010, it was July to October. In 2009, more luxury homes, in this price range sold in June & September while in 2010 June & July were the high sales months. The average difference between asking price and sales price was $459,000.
How to find the right REALTOR for this market
Finding the right REALTOR in this market, for this price point should be relatively easy. It's not the ones that take the price you would love to get or need to get and say let's give it a try. It's the one insisting on dealing with reality – what the market is telling them about the market – and has an honest conversation about the market and the risks involved in ignoring the market dynamics.
The right REALTOR is the one running their business as a business. Anyone in business that is willing to spend thousands of dollars and lots of time on trying to sell an overpriced product is – what? Will you do business with someone who deals in overpriced products? Will you do business with someone who does not know the market value of the product? Will you do business with someone who knows the market value, but will not be forthright with you about it?
The Harper Team has sold over 400 homes in all price points along the I-680 corridor. In the price point we are talking about in this article, we recently helped an all-cash buyer purchase a home in Alamo. If you are thinking of buying or selling a luxury home in Danville – west side or east side – or anywhere in the I-680 corridor, contact Craig (925) 984-4910.
We're sorry, but there's nothing to display here; MLS data service is not activated for this account.