Homeowners, Communities & Counties Ask – Who Owns this Property?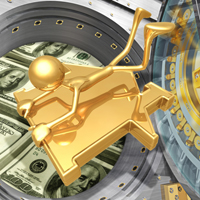 Homeowners fed up with trying to figure out who has the legal right to foreclose on their home may soon have help from their local county or state.
The big issue facing everyone is – who owns the note?
Contra Costa Asked to Require Lender Records
Lending institutions could be forced to disclose who they sold their loans to in Contra Costa if a housing advocacy group gets its way.

Complicating matters is a system set up to streamline banks changing ownership. Instead of banks recording an assignment deed with the county when they sell a loan, they often enter the Mortgage Electronic Recording System, a behind-the-scenes holding company. Once a bank files an assignment deed to the system, it can change hands infinitely without the county recorder's office documenting anything, said Clerk-Recorder Steve Weir.
Produce the Note is a challenge many homeowners are throwing at banks and lenders when foreclosure proceedings are initiated.
Many communities, like San Jose, are attempting to levy fines against lenders who own foreclosed properties that are sitting with overgrown lawns, swimming pools breeding mosquitoes, trash piles on the property, graffiti and other issues.
Our FREE In-Depth Market reports updated weekly, break data down by zip code and price point.
Contact Craig for more info on foreclosures & short sales 925-984-4910