Do You Want YOUR Home to be FOR Sale or ON Sale?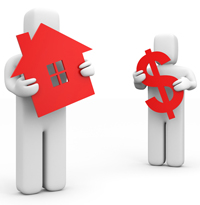 Too many Danville and San Ramon homeowners have their homes on sale and not for sale. If you are considering listing your home for sale, here is information you need to consider:
The 3 Price Points You Need to Know
Overpriced – is NOT For Sale – They are not your competition. There is no way you can use these listings to set a price for the current market conditions. They may have a for sale sign in the yard, but they are not for sale. No one is going to buy them for the listed price. These sellers are hoping for a buyer that will pay them what they want, not what the house is worth
Competitive Price Point – you're set where the competition is. When we set a competitive price point, we have to consider more than just price.  When pricing yourself against the competition, we have to look at location, condition of the property, updates and upgrades
Priced to Sale – Slightly under the competition, so you are the competition (maybe 2% to 4%)
So, where do you want to price your property?
Do you want it for sale or NOT for sale?
How competitive do you want your property to be?
We can appreciate Danville & San Ramon home sellers wanting to set a high price point, but if they price the home in the "not for sale" range, then they need to be committed to a price adjustment within two weeks of putting the home on the market. The highest amount of interest in a newly listed home occurs within the first 3 weeks. If there is no interest and no offers within the first two weeks, the the market is telling us that the home is overpriced.
Keeping an overpriced home on the market results in two things:
The house becomes ignored by real estate agents. Since real estate agents are instrumental in over 90% of sales, you can't afford to have them dismissing your property as a possibility.
The longer you wait to price the property competitively, the harder it is to regenerate interest and excitement.
The Discount Business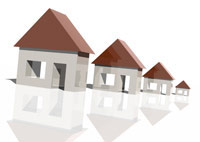 Home sellers that fail to address the price adjustment issue head on wind up in the "on sale" business. Basically, they are in the discount business. Now their home and situation is perceived as overpriced regardless of the price point because they have reduced the price several times in small increments and buyers interpret this as a desperate or uninformed seller that doesn't know what the house is worth.

Discounting can mean losing 10% of the home's value before it sells. Discounting means that your home is going to be used by the competition to sell their home. Discounting means you have taken your beautiful home and put it into the "used sale" business because we have admitted that, after all the work that has been done, it isn't worth what it was priced at. This puts in the mind of the buyer that the home is not going to be worth what they are paying for it, so they want to pay even less for it.
Home sellers can usually get away with a one time "market adjustment," which needs to happen within the first three weeks. We can't sell discounting to a "low-balling" buyer or investor – how can they be sure they are making a smart decision when the price has been lowered 4 or 5 times. Their belief system tells them that the seller will come down even more.
Making a "one time" market adjustment is using the feedback from the market to get the home competitively priced "in front of the market."
What is the value of hiring a Danville or San Ramon real estate agent that will overprice a house to get the listing?
Is helping to put a home in the discount business a service to a client that wants top dollar for their home in a correcting market. Top dollar does not mean getting the client what they think the house is worth. Top dollar is selling the home in the upper third of the price range for competitively priced homes.
Is a REALTOR's job simply to list homes for sale? Any San Ramon or Danville real estate agent can list homes for prices that won't sell. A professional REALTOR's job is to get you the best price possible in the current market – to make sure the home is actually for sale and to prevent the homeseller from getting into the discount business.
How Buyers are Perceiving the Market
Foreclosures are cheap
Middle tier so, so
High end under stress.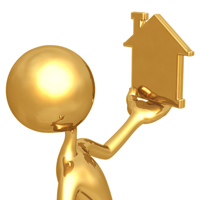 Investors, with cash, in the foreclosure market understand the numbers. They either want it to cash flow from the get-go or they want it as cheap as possible to get as much appreciation over time as possible.
Buyers with low down and FHA financing) going into a hot foreclosure market cannot win against cash buyers. First time buyers need to understand this. Every real estate agent in the area can give you multiple examples of buyers that have spent many months hoping to beat the system to no avail. In fact, the situation is worsening as more investors are entering the market and inventories are dropping.
What does foreclosure mean in this market? It means the bank owns the house. It does not mean you can get the house for less than it is listed for. In most cases it means are going to pay more than listing price for a foreclosure in Danville or San Ramon.
The banks are becoming tough sellers, they can afford to wait. Every agent in the area has stories of how banks are delaying the process or forcing buyers into re-starting the process – it's amazing how much paperwork has mysteriously disappeared in the last year to the bank's advantage. The Federal government is allowing banks to write off current losses against past profits. Banks are in a strong position to dominate negotiations.
Search the MLS for Homes for Sale
Search for Foreclosures in Contra Costa County East
Search for Foreclosures I-680 Corridor
Our FREE In-Depth Real Estate Market Reports updated weekly, break real estate data down by zip code and price point. These are the best "real time" sources of data you can get for your local market.
Email John if you would like to know more about buying or selling a home or condo in Dublin California or call (925) 895-2694