Danville California Successful Broker Tour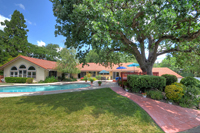 We had a great broker tour turnout for our recent listing at 661 Logan Lane in Danville. Realtors from all over the area as well as a number of real estate vendors and even a few potential Danville homebuyers. The broker tour is primarily focused on getting real estate agents into the home to introduce the home and all its features to them so they can let their clients know about the property.
Prior to a broker tour, the Realtor (listing agent) has the opportunity to present the property at weekly Realtor's Marketing Meeting. The real estate marketing meeting for Danville also covers San Ramon and Alamo. It is held every Thursday at the San Ramon Community Center.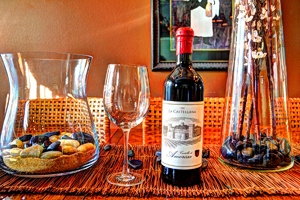 After putting our attention on building attendance during the broker tour, our secondary objective is to get feedback from the real estate agents on what they think of the home and price.  Objective feedback like this is extremely useful to the homeowner and helps us to fine tune our marketing efforts and strategy. To solicit feedback, we create a very short multiple choice questionnaire asking REALTORS® a few questions about the property including what price they think the home will eventually sell for.  To motivate them to be as accurate as possible, we have a contest where the agent guessing closest to the actual selling price of the home, once it closes escrow, wins a very nice bottle of wine.
The wine chosen for this event was a bottle from Craig & Tracey's personal wine cellar which was a 2006 La Castellana by Castello di Amorosa winery in Napa. 
We received over 30 completed questionnaires that had about a $100,000 variance from the lowest to the highest guess as to what this Danville luxury home (listed for $1,349,000) would sell for.  At this time we have received one offer on the property and may have a couple of others coming in.
Stay tuned for the winner to be announced in a follow up blog post.
Our FREE Danville Real Estate Market Reports are the best source of data you can get for Danville neighborhood real estate markets.
Email Craig if you would like to know more about buying or selling a home or condo in Danville, CA (925) 984-4910
Danville Real Estate Articles of Interest:
We're sorry, but there's nothing to display here; MLS data service is not activated for this account.