Elementary School Info for Families Relocating to Danville California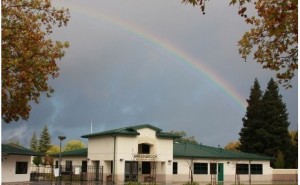 Families relocating to Danville, CA often want information on elementary schools in the area. We are always pleased to report that Danville has some of the top-rated elementary schools in California.
Danville schools are part of the San Ramon Valley Unified School District (SRVUSD). All of the elementary schools in Danville have a ranking of 10 with the exception of one or two 9s. The API scores for all exceed 900.
See a map of Elementary Schools in and around Danville, California.
A SRVUSD bond issue is slated for the November election: "It's not a question of if we should have a bond, but it's a question of how much and what to prioritize," Board of Education president Greg Marvel said. "We will lose millions in construction costs if we delay any longer. We need to go in November."…More at School Bond Will be at Least $260 Million – Danville, CA Patch
Traffix has expanded to include 2 more high schools in the area – Currently, TRAFFIX buses serve Los Cerros Middle School and Vista Grande and Green Valley elementary schools in Danville and Pine Valley Middle School and Country Club, Walt Disney and Neil Armstrong elementary schools in San Ramon….More at Bus service expands to Monte Vista and California high schools …
Here's a video with our former business partner, Ginny Mees, talking about Greenbrook Elementary School. As a parent of a Greenbrook Elementary student, Ginny was very active in supporting the school.
Here's a video of a 1st grader at John Baldwin elementary school in Danville performing at a school talent contest.
More Danville CA Reading
Email Craig if you would like to know more about buying or selling a home or condo in Danville, CA (925) 984-4910
Map of Homes for Sale in Danville CA
Danville Real Estate Articles of Interest:
We're sorry, but there's nothing to display here; MLS data service is not activated for this account.