Alamo – Danville – San Ramon – Dublin
Top Producing Real Estate Team
5 Star Award for Client Satisfaction
Our motto is: It's ALL About Experience – The Years of Experience We Provide, the Experience YOU Receive!
We've closed escrow on over 550 properties covering all price points and every type of home buyer or home seller in Alamo, Danville, Dublin, Livermore, Pleasanton, San Ramon, Walnut Creek and other Bay Area communities. We've consulted and helped other Realtors to market and sell real estate in many other states and internationally. Our team follows the local, state and national trends – we know our local real estate markets. We received many "top producing" awards, but this recent award is the most meaningful as it reflects what our clients think about their experience with us.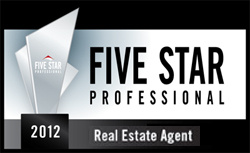 Our team has been recognized as being in the Top 2% of Customer Satisfaction Realtors in the entire San Francisco Bay Area. This was an independent survey that covered all real estate transactions over the last 3 years – very challenging years for homebuyers, homesellers and the real estate industry.
What do you want from a Realtor serving Alamo, Danville, Dublin, Livermore, Pleasanton, San Ramon, Walnut Creek?
Email Craig if you would like to know more about buying or selling a home or condo in Alamo, Danville, Dublin or San Ramon call (925) 984-4910
We're sorry, but there's nothing to display here; MLS data service is not activated for this account.