After the Latest California Gold Rush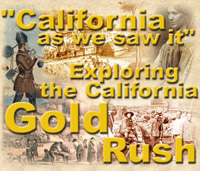 What will 2007 be like for residential real estate in the San Ramon and TriValley areas of California?

This past year marked a year of transition from the most recent California Gold Rush in which real estate values exceeded the rules of Newtonian Law. Real estate prices are finally returning to a normal market level.
Sales transactions in 2006 have decreased by close to 25% compared to 2005, but average sales prices are only down 2 to 3%.
Speculators have dropped out of the market and buyers are being more selective in what they will buy and what they will pay for a property. We are returning to a more balanced market where buyers and sellers both have power in the negotiations and prices are now based on comparable recent sales prices, not speculation.
This situation is healthier for everyone in the long run.
Real estate remains one of the most stable long-term investments. In Danville, San Ramon, Dublin and Pleasanton, CA., residential real estate prices have approximately doubled in value since 1999.
If you have been following our market trend postings you are aware that we are now starting to see some shifts in the market for the better. New home sales nationally were up three of the last four months and the local real estate board recently reported that closed sales transactions were up 9% compared to last November.
Interest rates continue minor fluctuations remaining mostly stable – around 6% for a 30 years fixed rate loan. Many experts predict rates will fall further in 2007.
The East Bay is leading the state in new jobs. The demand for homes will continue in our area which is seeing "build out" in several communities putting pressure on they supply and demand dynamics that run real estate prices.
Given the stability of interest rates, the return of consumer confidence, the easing up of "bubble mania" & "doom & gloom" hype by the media, we expect that Spring will bring a slight increase in selling prices and transactions.
Image from http://www.library.ca.gov/goldrush.