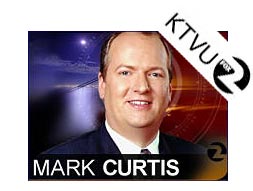 Mark Curtis fans are starting to weigh in on the staff change at KTVU. They're not happy with KTVU's decision. What say you?
We wrote this post on Mark Curtis back in late May. In checking our website stats today, I noticed that traffic coming into our site over the last few days is spiking on search terms associated with Mark Curtis and KTVU.
As you can see from the comments starting to collect on the earlier post, some of the locals are not happy with KTVU's decision to replace Mark with an outsider.
The situation raises the question about ratings and polls. It seems that neither the news nor the government can be run without the two. Is Mark Curtis' departure a testament to ratings or the continued Hollywoodization of broadcast news?
Will Mark be able to console himself with the words of Walter Cronkite??? – And that's the way it is…
Related Post on SF Gate