Looking at the MLS Data
Danville, Dublin & San Ramon CA
I thought some of you might be interested in seeing the real estate sales data for Danville, San Ramon and Danville in a comparison chart. These figures were pulled from the MLS today.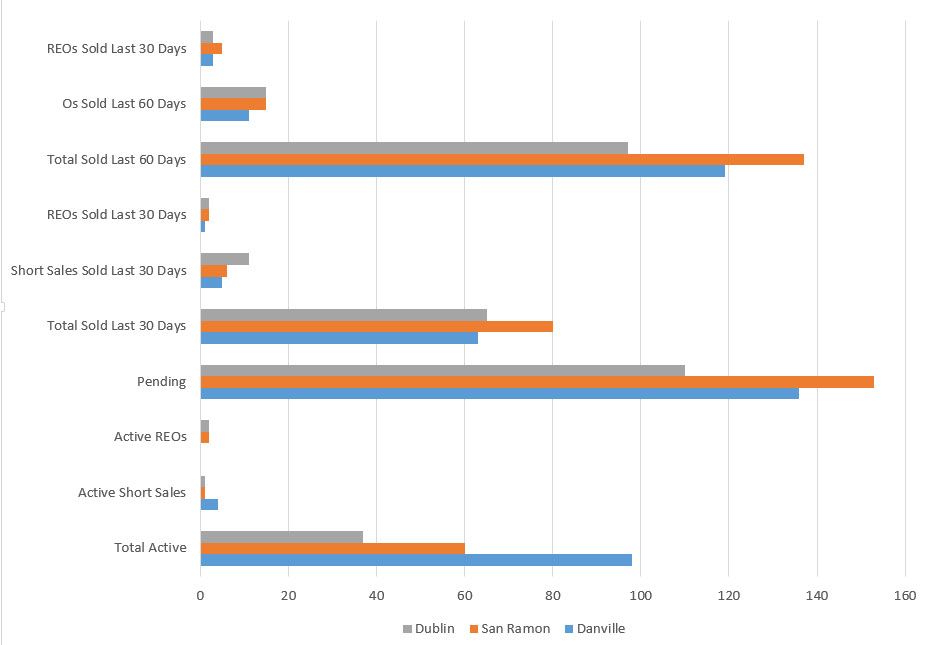 Here is data from Feb. 2013 showing home sales trends in Danville, Dublin, San Ramon, Alamo and Walnut Creek.
Our new listing in Walnut Creek will be going on the market next week – it won't last long!
Email Craig if you would like to know more about buying or selling a home or condo in Danville, Dublin or San Ramon CA (925) 984-4910
We're sorry, but there's nothing to display here; MLS data service is not activated for this account.