YES! Dumbwaiters add convenience and value to homes.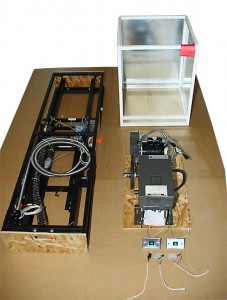 Thomas Jefferson had them, the old Bayley House in Pilot Hill CA still has one, and the Black Oak Animal Hospital in Georgetown has one – dumbwaiters! 
Powerlift Dumbwaiters, Inc. located in Georgetown CA can help you add value and convenience to any multi-storied house or business with the convenience of a dumbwaiter. Need to move cases of soda or supplies from the garage to an upstairs deck? A dumbwaiter can do that without stressing your back.
If your thinking of a building a new multi-storied house of have an existing house or business that could benefit from the addition of a dumbwaiter, check out dumbwaiters.com