Are Windemere Homes in San Ramon CA a Good Value Bet?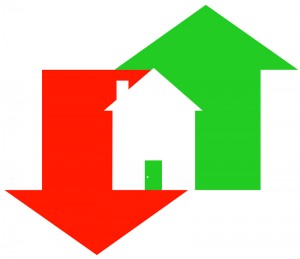 The newer residential home developments in San Ramon CA (Gale Ranch, the Bridges & Windemere) have seen some challenging times over the last few years. Does buying a home in Windemere, Gale Ranch or the Bridges make financial sense at this time? What about price stability and future home value appreciation?
When considering buying a home in San Ramon, one of the first considerations might be – new home or older home – new development or established neighborhood.
When it comes to home values and home appraisals, buying a home in a planned neighborhood like Windemere, Gale Ranch or the Bridges has some advantages.
Infrastructure – everything is new! Roads, sewers, schools – out in the Windemere area everything is new – appealing in itself, but it also means that the homes, schools and commercial structures built, were built according to recent building standards and codes – a big plus when it comes to home value and the future sale of a home.
Home Value & Comps – A big residential development like Windemere offers home value stability and easy appraising because there are so many similar homes to use for the appraisal process. When you have a planned neighborhood with 4 or 5 home models each with 3 or 4 floorplans – you have easy comps for the appraisal process. The bigger the development, the easier the comps. This results in home values being maintained not on an individual basis, but on a neighborhood basis and the way banks are doing appraisals these days buying a home in a development like Windemere means – as the neighborhood goes, so goes my house. This can be a negative when the real estate market as a whole turns and depreciates, but it's a plus on home values over the long run.
Appraising a home's value these days is dependent upon finding comps nearby. No longer can an appraiser look a mile or more away for comps to base their appraisal upon. The banks want them within 1/2 a mile, a 1/4 of a mile – down the street or around the block.
If you have two homes for sale in Windemere in the same price range – say $900K – one is in good repair and one is a foreclosure that has been trashed and needs $30K worth of repairs to bring it up to speed. In a neighborhood with an eclectic mix of homes styles and floorplans, this might impact the home valuation as determined by the bank, but in a neighborhood like Windemere with so many comps supporting the home value – you still have a home valued at $900K – it just needs $30K worth of repairs to make it saleable. The home value is as stable as the neighborhood. This means the owner needs to make the repairs or negotiate on price for the repairs.
So, if you are thinking of buying a home in Windemere, Gale Ranch or the Bridges – where most homes were purchased new with many optional features and upgrades included, when considering home value, you need to look at the neighborhood, not the home.
With all the foreclosures and short sales is Windemere a good bet for home value? We think so. Home values are not dropping – they're swinging – between downward pressure from foreclosures and short sales AND the forces of supply and demand.
Inventory of homes for sale in San Ramon is low. Homes in good repair and priced at market value are receiving multiple offers in a hurry – they aren't staying on the market very long.
We recently posted – How will STABILITY affect Danville & San Ramon Housing Markets? – which notes positive trends in home price and housing market stability.
The question today, when thinking of buying a home in Windemere, isn't so much about price bottom or future value, BUT – can you find the right home for you without getting into a bidding war. Let me say one thing about what we see with multiple offers and current bidding wars – not really wars like in 2004 – 2005 – more like minor skirmishes. In the last few months the highest price I have seen paid for a home over asking price was 134% – and this occurred on a foreclosure that was priced low to attract multiple offers so the bank could drive up the price and take the best offer. Most multiple offer purchases are resulting in paying the asking price or paying up to 102% of asking price.

Home Buyers – You can get more specific details on homes in your price range by emailing Craig and requesting a Real Estate Pricing Specific Trend Report – be sure to specify a zip code and price range.
We're sorry, but there's nothing to display here; MLS data service is not activated for this account.