How "Must Have" Buyers are Pushing up Home Values in East Bay Communities like San Ramon, Danville and Alamo CA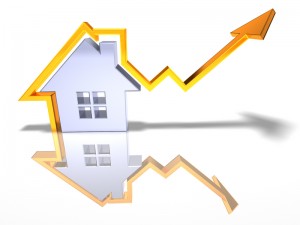 San Ramon, California home values have a better chance of seeing a 20% jump in value than Danville or Alamo this year.
Once again, local real estate market dynamics in East Bay communities like Alamo, Danville and San Ramon are ignoring the past rules and forcing buyers, sellers and real estate agents to adapt to new real estate market dynamics.
Four factors are creating the new real estate market dynamics that could result in home values in Danville, San Ramon, Alamo and other East Bay communities jumping by as much as 20% by year's end.:
Tight Lending Standards by Banks
Banks Controlling the Appraisal Process
Too Little Supply vs. Increasing Demand
"Must Have" Homebuyers
As mortgage rates remain at historical low levels, the pressure is building on the homebuyer side of the equation. Recent articles in national magazines are starting to talk about a consumer spending spree that is inevitable as "delayed gratification" consumers tired of waiting for the economy to improve are starting to spend again – big ticket items, including a house.
More homebuyers entering a real estate market with already low inventories and high demand will add more upward pressure on home values in popular communities like Alamo, Danville and San Ramon California.
Home values in these East Bay communities are already some of the best bounce-back real estate markets in California and the U. S. Things would be even better if the current home buying process wasn't still being depressed by big banks.
Banks are still be stingy with mortgage money – interest rates are low and they have better return opportunities elsewhere ever since they helped to change the laws so they could get into the financial services and derivatives side of things. When it comes to home appraisals, the banks are still relying on very conservative appraisal formulas that have little regard for much of what makes one house more appealing than another.
Additionally, the big banks control the big appraisal companies – though at "arms length." They say they don't involve themselves in the appraisal process, but they send the appraisal companies their standards and now the appraisal companies simply follow those standards paying little attention to things like location, upgrades and suppy & demand.
Consequently, home values are only inching up instead of jumping up. Here is how the banks and appraisers are keeping home prices from rising in response to supply & demand economics:
Appraisers are simply relying on conservative comps to value a home. So, home values are simply inching up as comp values rise. But, comp values are rising at an increasing rate as "must have" home buyers compete for fewer and fewer homes available to buy.
More and more homebuyers are paying more than the appraised value for a home in order to actually get one. They are paying cash or putting up a large down payment so they can simply finance the appraised value. Example: A San Ramon hombuyer recently paid $40K more than the $605K appraised value of a home.
More and more Realtors are reporting homebuyers paying 5% – 10% more than appraised value for a home. As these homes close escrow, they are providing higher valued comps for the appraisal process, and so it goes… values inching up, but by years end, it could well be that the demand by homebuyers will have pushed real estate values in Danville, Alamo and San Ramon up by as much as 20% this year.
Comparing the percentage of asking price received by homeowners in Alamo, Danville and San Ramon, we see that San Ramon CA is showing the strongest price rebound on home prices with the majority of sales resulting in more than 100% of asking price.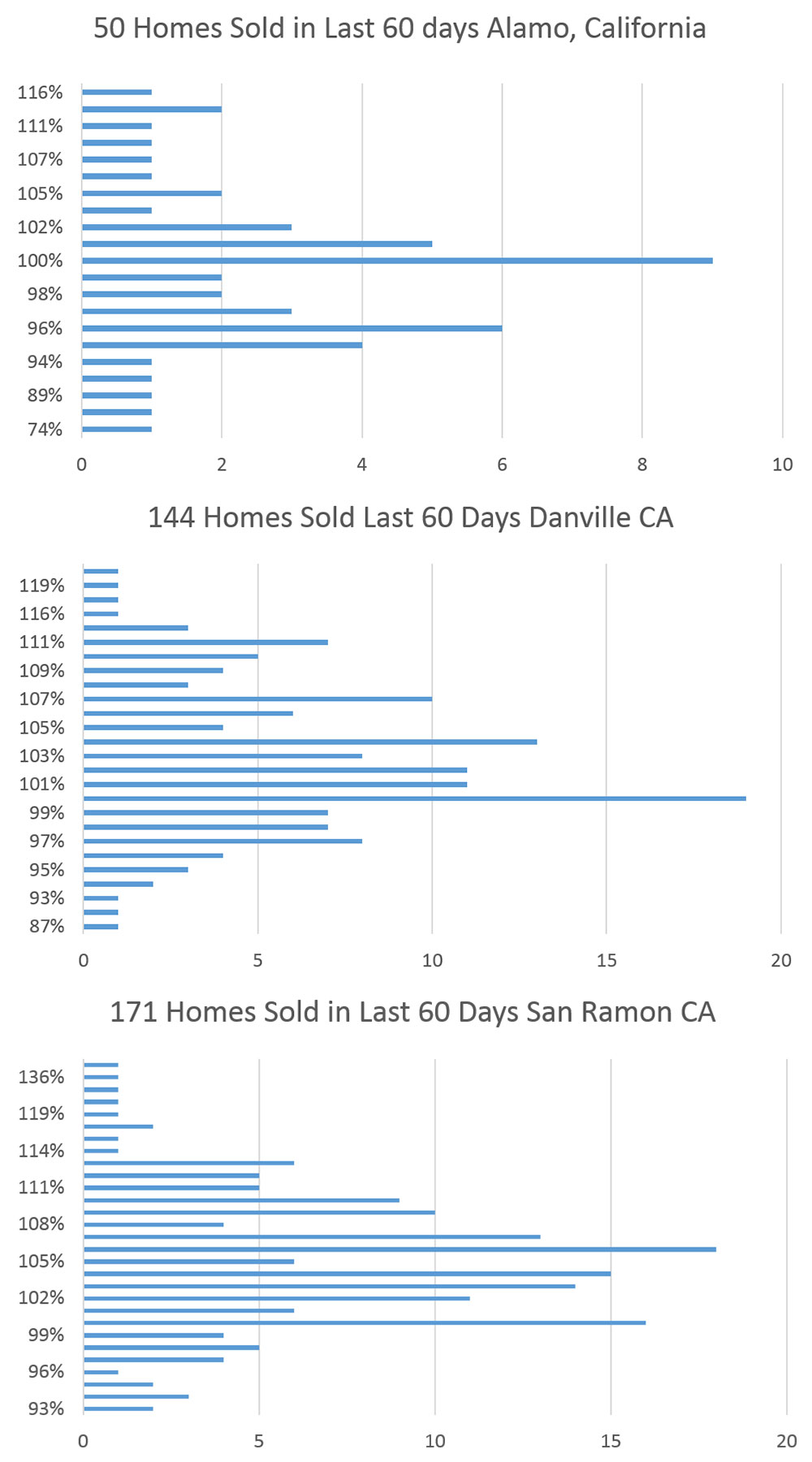 Email Craig if you would like to know more about buying or selling a home or condo in Danville, Alamo or San Ramon CA (925) 984-4910
We're sorry, but there's nothing to display here; MLS data service is not activated for this account.