Danville & San Ramon Homebuyers – Fewer Choices than Dublin Homebuyers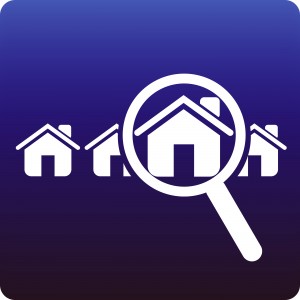 Lack of inventory of homes for sale is now the major dynamic affecting local real estate markets. The housing market mess of the past 5 years has weeded out most of the sellers that needed to get out from under an underwater mortgage. This has left most local real estate markets with a low number of homesellers that "have to sell" whether they are moving, an estate sale, moving up, or whatever.
Current homeonwer strategy seems to be – I've weathered the storm thus far, so why not hold off another year or two and see how much prices bounce back.
Foreclosures are on the decline around the country, around the state, around the county and in YOUR neighborhood. Statewide, Notice of Default filings are down 69.8 percent from the peak in March 2009, and 15.8 percent from April 2011. Investors bought 41.3% of homes in foreclosure before they reverted back to the banks as REOs.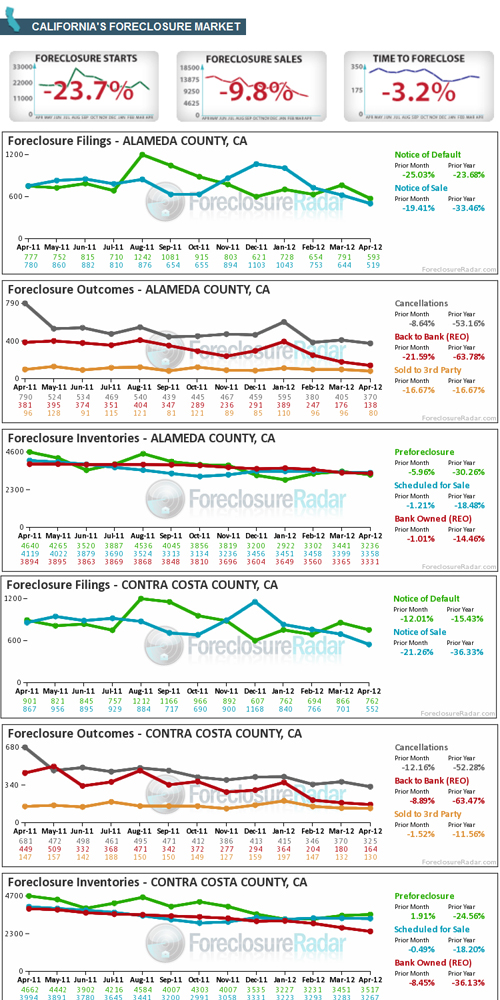 Fewer homesellers + fewer REOs = LOWER INVENTORIES OF HOMES FOR SALE
Homebuyers wake up! The days of stealing a distressed property are gone. In California the discount between market value and winning bid have on average declined to 12.3 percent.
California's pending legislation, which is similar to laws we previously saw enacted in Nevada, will almost certainly bring foreclosure activity to a near halt there if passed. The reality is that these laws don't solve anything as they fail to address the real problem – negative equity – while instead they punish real estate professionals, homebuyers, and investors far more than the banks they were aimed at.- Redfin
Return of the Bidding Wars!
A new development is catching home buyers off guard as the spring sales season gets under way: Bidding wars are back. – Wall Street Journal
Today's bidding wars are not the result of "hot" real estate markets, but the effect of low inventories of homes for sale. Competitive bidding in the current environment isn't producing huge price increases or leaving sellers with hefty profits, as occurred during the housing boom.
(click on image to enlarge)
Danville / San Ramon vs. Dublin
Housing inventories are at record lows in Danville, San Ramon and Dublin CA, but Dublin has a greater potential for increased home sales. Why? Dublin has a higher inventory of brand new homes than built-out communities like Danville & San Ramon.
The nation's big home builders are reporting that sales of new homes are up 30% to 40% as a result of low home inventories.
Map of Homes for Sale in San Ramon, Danville, Dublin
Buying or selling a home in Danville, Dublin or San Ramon?
Danville, Dublin, San Ramon Home Buyers – You can get more specific details on homes in your price range by emailing Craig and requesting a Real Estate Pricing Specific Trend Report – be sure to specify a zip code and price range.
Home Sellers – You can request a Real Estate Pricing Specific Trend Report for your home. Email Craig with your neighborhood and pricing info.
We're sorry, but there's nothing to display here; MLS data service is not activated for this account.