Think the housing market hasn't changed in Danville, San Ramon or Dublin CA? Think again.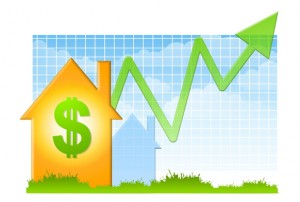 Oh the stories we're hearing and seeing these days with home buyers in Danville, San Ramon & Dublin CA and beyond. The days of free falling home values have ended, but many home buyers are still making offers -10% or more off the asking price of homes for sale in the area.
Low-ball offers are no longer a nuisance for the seller and most agents, they're a complete waste of time in most cases. At the high end of the market, we're still seeing escrows close at 95% or less of asking price, but homes priced in the bottom 2/3 of the market are seeing multiple offers.
A couple of recent example help to make the point:
A low end condo received over 18 offers on the day it was listed. Many of the offers came in below asking price. The condo sold in the first hour at full price for cash.
A home priced in the $900K range received multiple offers within 24 hours of being listed – some of the offers were almost 10% below asking price. The home went into contract close to asking price.
When the market shifts, it often takes the media and homebuyers or homesellers a few months to realize that the past is the past. This is pretty much the case with the local housing markets in the East Bay – Danville, San Ramon and Dublin included.
Talking with our peers and colleagues at local Realtor marketing meetings or over a glass of wine or cup of coffee produces many stories like the ones above – homebuyers with low ball offers are winding up with nothing. The multiple offer scenario is becoming so common, that many agents aren't even taking the time to communicate that a low-ball offer has not even been rejected – it wasn't even considered.
ATTENTION HOMEBUYERS: In many cases, you only get one shot. The strategy of thinking of starting with a low-ball offer and then negotiating up isn't working out so well for many buyers. Low inventory of homes in most local markets means demand is high for the existing inventory of homes for sale.
Homebuyers relocating into the Danville, Dublin and San Ramon area will be well served in taking the time to understand how the housing market has shifted in the past 6 months. Wasting time with low-ball offers in the current market will only increase frustration and may result in missing out on the home you want.
We're sorry, but there's nothing to display here; MLS data service is not activated for this account.