San Ramon is Good for Business
Two recent news items lend more weight to the fact that San Ramon's local economy is strengthening – good news for local businesses and home owners (a stronger economy means more stable home values).
The first item is San Ramon's Economic Development Advisory Committee reports that the city's vacancy rate for businesses is now at 5 percent, down from 6% a year ago. San Ramon has been drawing businesses in both by working behind the scenes and because it's a good place to do business, said Joe Tanner an administrative analyst with the city's economic development department.
The other bright spot is another big jobs win for Bishop Ranch and the City of San Ramon.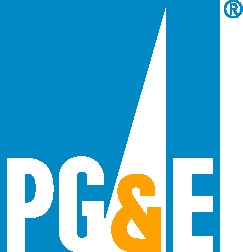 PG&E will consolidate 800 jobs in San Ramon from offices in Walnut Creek, Concord, San Francisco and Fresno. PG&E has leased 250,000 square feet for 10 years with options to renew through 2047. Perhaps one consideration that occurred to PG&E executives: The city of San Ramon typically charges businesses only a license fee, and it tops out at $350. Most of the employees will move by October, but the new control center won't be completed until the second quarter of 2013. PG&E was also drawn to Bishop Ranch because of its highly regarded transportation program.
Adding these 800 jobs in Bishop Ranch to the 400 announced by General Electric and the 250+ announced by Five9 equals over 1500 new jobs in San Ramon – a very healthy boost to local business, the local housing market and economy. PG&E's last big move into Bishop Ranch was in 2008.
"When we say we're business friendly," said Marc Fontes, San Ramon's director of economic development, "we really mean it." The PG&E deal is the latest in a string of large transactions at Bishop Ranch recently.
"With all of the deals happening at Bishop Ranch, that certainly strengthens San Ramon's key location as a business center in Northern California," said Marc Fontes, the city's economic development director. We interviewed both Marc Fontes and San Ramon Mayor Bill Clarkson in December of last year about the jobs boom in Bishop Ranch and the impact they expect on local real estate.
San Ramon homesellers are in the best position to benefit from this influx of new jobs in Bishop Ranch. It's anybody's guess on how the final numbers will work out, but history continues to bear witness to the dynamics of supply and demand – right now there is little supply and the demand for homes in San Ramon CA is going to increase in 2012.
Buying or selling a home in San Ramon CA?
Get a look at specific 365-day pricing trends
Home Buyers – You can get more specific details on homes in your price range by emailing Craig and requesting a Real Estate Pricing Specific Trend Report – be sure to specify a zip code and price range.
San Ramon Home Sellers – You can request a Real Estate Pricing Specific Trend Report for your home. Email Craig with your neighborhood and pricing info.
We're sorry, but there's nothing to display here; MLS data service is not activated for this account.