Why San Ramon California is a Good Bet for a Home Purchase
Buying a home is an emotional and a business decision. The purchase of a house, whether or not you plan to use it as your primary residence, is almost always an investment decision. The future value of the home, the stability of the neighborhood and the financial integrity of the local community are areas that must be considered.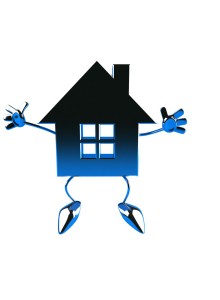 San Ramon CA is an attractive community to consider for a home purchase.It's proximity to the Bay Area, the mountains and the major north/south highways are a positive factor as are the schools in San Ramon – some of the top-rated schools in the State of California.
Of the many factors to consider which may affect home price stability or appreciative value in San Ramon, we think these 4 help to establish San Ramon CA as one of the most attractive Bay Area communities for a home purchase:
San Ramon's Financial & Economic Situation – San Ramon is one of the few communities in California that has managed to maintain a AAA bond rating, in spite of the economic challenges at the state and national level. San Ramon's cash reserves are in good shape and the city has been, and is, being run by fiscally responsible elected representatives.
Available Land for Residential Development  in San Ramon – San Ramon is approaching "build out" – no available land for residential development. The last remaining parcel of land on the west side available for residential development is under review right now. The large amounts of open space on San Ramon's east side cannot be developed unless someone finds a "water solution" – which seems impossible. When a desirable community reaches build out, renovation and remodeling increase as homeowners begin buying and upgrading older homes in the community. Renovating and upgrading older homes in a community help to maintain the vibrancy of the community's appeal to homeowners and also helps to support home values and appreciation in the community.
Bishop Ranch Jobs & Employment – We've already written several posts about new jobs in Bishop Ranch and the impact expected on San Ramon.Local jobs and employment are critical to maintaining home values. San Ramon's Bishop Ranch and the businesses and corporations located therein help to keep San Ramon's economy and community healthy and vibrant. As the major business hub on the I-680 corridor, Bishop Ranch has plenty of room for expansion and growth.
The San Ramon City Center – San Ramon's City Center project will increase San Ramon's desirability as a Bay Area community to call home.
Listen to what Mayor Bill Clarkson has to say about San Ramon.
Listen to what Marc Fontes, Director of Economic Development for San Ramon has to say.
These are just a few of the reasons that San Ramon, California future for homeowners is looking like a Bay Area "Best Bet."

Home Buyers – You can get more specific details on homes in your price range by emailing Craig and requesting a Real Estate Pricing Specific Trend Report – be sure to specify a zip code and price range.
San Ramon Home Sellers – You can request a Real Estate Pricing Specific Trend Report for your home. Email Craig with your neighborhood and pricing info.
We're sorry, but there's nothing to display here; MLS data service is not activated for this account.