Renting or Leasing a Home in San Ramon California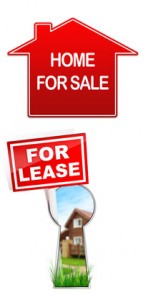 People relocating to San Ramon CA often contact Realtors, such as ourselves, to help them with finding a home for rent or lease as they take time to get acquainted with the community and neighborhoods. As real estate agents, we're happy to take clients on tour to look at rental properties and to help give them some orientation to San Ramon.
Many relocation clients like to take 6 months to a year to get to know the area before buying a home. Some families relocating to San Ramon just need to find a quick, short-term home to rent so they can get the kids in school and start showing up at their new job. Often these relocation clients start looking for a home to buy immediately.
Some clients relocating to San Ramon and looking for a home or condo to rent in the area are in a situation where one person needs to move immediately into the area for a job and the other is back at home arranging the sale of the home and getting the kids through the remainder of the school year. In cases like this, the client may just want to rent a condo for the short-term – something that they can commute to work from and use as a base of operations when the spouse comes to town for house hunting tours.
With the low inventory of homes for Sale in San Ramon and the increased demand for homes to rent in the area – rents are rising. Over the last couple of years, rental rate increases have been double digit for homes to rent in the San Ramon area.
Map of Homes Currently for Sale in San Ramon CA
Buying or Renting a home in San Ramon?
You can get more specific details on homes in your price range by emailing Craig
We're sorry, but there's nothing to display here; MLS data service is not activated for this account.