Foreclosures and Short Sales in San Ramon CA Losing Market Impact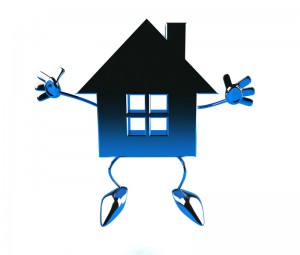 The San Ramon CA real estate market is one of the best in the Bay Area for homesellers. The continuing saga of low inventory in a high demand real estate market coupled with an improving jobs market and low mortgage rates is continuing to push home values up. San Ramon homesellers, on average, received 102% of their asking price in July.
Foreclosure activity in San Ramon has fallen to nearly zero when you look at foreclosure sales and the inventory of REO homes continues to decrease. Since April, foreclosures have accounted for only around 1% of homes.
San Ramon CA short sales remain steady near the zero line as well. Since April, short sales are running at about 6% of homes sold.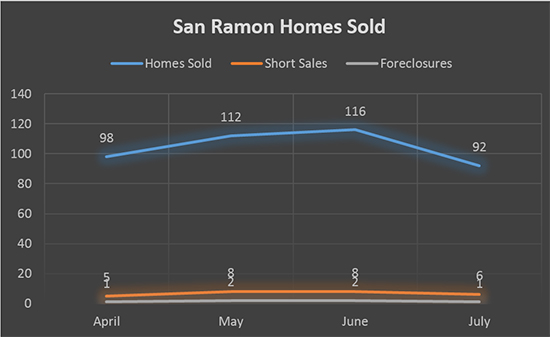 The days of the super deal on foreclosures and short sales in San Ramon has past. Banks continue to raise their asking prices on foreclosures to keep pace with rising home values. The asking price for short sales has also increased as banks reduce the amount of debt forgiveness they are willing to bear.
All of this is good news for San Ramon homeowners – increasing property values and less worry about a short sale or foreclosure in the neighborhood having a big impact on their asking price.
Current MLS Active Listings in San Ramon
Current MLS Pending Home Sales in San Ramon
163
Short Sales 25
REOs 1
Email Craig if you would like to know more about buying or selling a home or condo in San Ramon CA (925) 984-4910
We're sorry, but there's nothing to display here; MLS data service is not activated for this account.