Who's Buying & Selling in Danville & San Ramon These Days?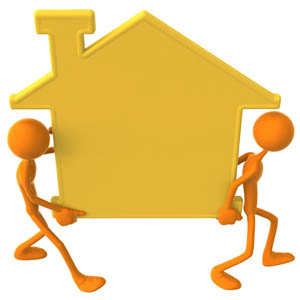 Real estate prices and home values are on the rise in most parts of the East Bay including Danville and San Ramon, CA, but don't throw a party yet. There are still a few situations here and there where a home may sell for a bit less, but with the shortage of homes for sale in Danville and San Ramon, multiple offers and 100% of asking price (+ or – a percent or two) are today's normal.
Low inventory of homes for resell are the result of too many homeowners with underwater mortgages (40% to 50% of homeowners are underwater). As homeowners wait patiently for home values to rise to a level where it makes sense for them to sell, the majority of home sales continues to involve first-time buyers, investors and relocation clients.
Homebuyers moving into San Ramon & Danville are having to deal with an inventory of homes that includes short sales, foreclosures, new home inventory and resales from homeowners moving out of the area. What's missing? The move-up buyer.
Move-up buyers usually account for over 50% of a normal housing market. If you recall, it wasn't so many years ago that homeowners would move-up every 7 years or so. It may be another 2 to 5 years before many homeowners in Danville and San Ramon decide to sell.
Middle of the market homeowners approaching retirement age that pulled substantial equity out of their homes from 2000 – 2006 may not be able to sell to downsize or move to their retirement dream home for a few lmore years.
Million dollar plus homes are not immune either. Affluent homeowners have taken advantage of historically low mortgage rates to strengthen their position to wait for positive equity to return.
For the next few years, the vibrancy of the Danville and San Ramon, California housing markets is leaning toward new construction, such as, the recently announced the North Camino Ramon Specific Plan which will include 1,124 housing units in the Bishop Ranch area of San Ramon.
Homes Currently for Sale in San Ramon & Danville
FREE In-Depth Real Estate Market Reports for San Ramon & Danivlle CA. These are the best source of data you can get for your local market.
Email Craig if you would like to know more about buying or selling a home or condo in Danville & San Ramon call (925) 984-4910
Search for Foreclosures I-680 Corridor
We're sorry, but there's nothing to display here; MLS data service is not activated for this account.