Condos & Townhomes for Sale in San Ramon CA Near Bishop Ranch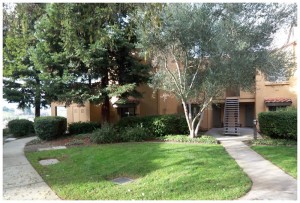 Bishop Ranch in San Ramon CA has several condo & townhome complexes nearby. This area is centrally located on the I-680 Corridor, has easy access to I-680, I-580, buses run to nearby BART Stations and there are nearby homes for sale in every price range and style.
Condo & townhmes for sale near Bishop Ranch are available within walking or biking distance to Bishop Ranch and range in price from around $140,00 to over $500K. Condo & townhome prices in San Ramon have fallen dramatically from their 2006 highs – resulting in low inventory and competitive bidding for condos and townhomes that come on the market in good condition and competitively priced.
Current Condo & Townhome Stats Near Bishop Ranch
11 Active Listings
 7 Regular Sales
3 Potential Short Sales
1 Foreclosures (REOs)
7 Condos
4 Townhomes

Listing Price – $145,000 to $473,000
Days on Market 1 to 105 days
Bedrooms

6 – 2-bedroom homes
5 – 3-bedroom homes

Square footage – 949 to 1999
Reflections is one of the condo complexes closest to Bishop Ranch in San Ramon. This is a gated community that is across the street from the MarketPlace – supermarket, Starbucks, dry cleaners, restaurants & pub, drug store, etc. Whole Foods, Target, 24 Hour Fitness & more restaurants are nearby in Bishop Ranch. Reflections condos were built as apartments and then converted to condos during the boom days of 2004 – 2006. A condo in Reflections gives you an easy walk to Bishop Ranch. Investors continue to snatch up these units as they become available. If you have an interest in buying a condo in Reflections make sure you get on our Listing Alert, so you get immediate notifications as they hit the market.
Copper Ridge, a gated community, is just a bit further from Bishop Ranch than Reflections (across Alcosta Blvd and up Bollinger Canyon). Copper Ridge units have garages whereas Reflections only offers covered parking. You can still walk to the Market Place from Copper Ridge and Club Sport is just across the street.
Siena Hills, another gated community, are 1 and 2 bedroom condos located across Bollinger Canyon from Copper Ridge. Half of these units sit on the ridge above Canyon Lakes golf course with great views. The other half sit behind Club Sport. We have sold several condos in Siena Hills over the years – check out the video.
These three condo complexes in San Ramon are perfect locations for young professionals working in Bishop Ranch. Those with families that want more space and a location closer to schools will need to look just a bit further out from Bishop Ranch (1 to 3 miles). There are several other condo & townhome neighborhoods to choose from that are near Bishop Ranch.
The important point to keep in mind when looking to purchase a condo or townhome in San Ramon is how this market is heating up and it is expected to get much more competitive as new employees at Bishop Ranch relocate to San Ramon.

Condo & Townhome Buyers – You can get more specific details on homes in your price range by emailing Craig and requesting a Real Estate Pricing Specific Trend Report – be sure to specify a zip code and price range.
San Ramon Condo Sellers – You can request a Real Estate Pricing Specific Trend Report for your home. Email Craig with your neighborhood and pricing info.
We're sorry, but there's nothing to display here; MLS data service is not activated for this account.