MLS Stats for Hansen Hill & The Ridge – Dublin California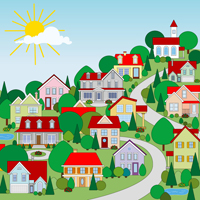 Comparing current real estate stats for Dublin CA and the neighborhoods of Hansen Hill & the Ridge.
Dublin CA Home Sales Stats
Active Listings = 87 (9 potential short sales – 3 foreclosures)
Pending Sales = 173
Homes Sold in last 90 days -= 174 (54 short Sales – 14 Foreclosures)
Average days on market for homes sold in Dublin was 20 days (0 to 171). Homesellers in Dublin CA are receiving just over 100% of their asking price.
Current Home Sale Stats for Hansen Hill & The Ridge
0 Active Listing (Home for Sale in Hansen Hill & The Ridge)
0 Pending Sales
2 Homes Sold in the last 90 days
One of the homes sold was on the market for 7 days, the other for 27 days. One of these homes was a short sale, it sold for 94% of asking price. The other home was a regular home sale and it sold for 102% of asking price.
The Hansen Hill Home Owners Association fee is only $78 per month which will take care of the greenbelt.
Homesellers in Hansen Hill & The Ridge are in a great position – demand is high and inventory is low. Regional real estate news is reporting home values on the rise and multiple offer scenarios. Mortgage rates remain at record lows. It's a great time to sell a home in Hansen Hill and The Ridge.
Testimonial from Hansen Hill clients in Dublin CA
Hansen Hill in Dublin CA is close by I-580 and I-680, schools, shopping (Stoneridge Mall) and theaters. BART and the several business parks can be reached within 15 minutes. Silicon Valley and San Francisco are approximately 45 minutes away.
Links for homes for sale in Dublin CA:
Our FREE Local Real Estate Market Reports for Dublin California, are the best sources of data you can get for your local Dublin CA housing market.
Email Craig if you would like to know more about buying or selling a home or condo in Dublin California or call (925) 984-4910
We're sorry, but there's nothing to display here; MLS data service is not activated for this account.