Real Estate for Sale in San Ramon California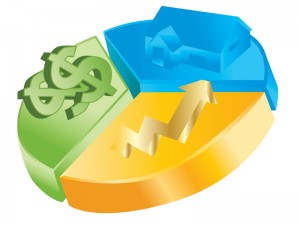 Buying real estate in San Ramon CA is more of a challenge this year for homebueyrs than it has been in quite a while. Back in the crazy days of 0-down financing, San Ramon homes sold before you could get a for sale sign in the yard. Bidding wars were jacking the price of San Ramon homes up in double digit increments every week – it seemed.
Today, San Ramon CA real estate for sale is a whole different game. Inventory of homes for sale in the area are at what seem to be record lows. Employment in the area is rising and people relocating to San Ramon are looking for real estate to buy. Multiple offers are again the norm, but for different reasons and dynamics.
Looking at the MLS today (July 25), we see there are 76 San Ramon homes listed for sale on the MLS (10 of these homes for sale are potential short sales and 4 are REOs (foreclosures)).
55 Detached homes
12 Townhomes
8 Condos
1 Duet
There are 218 real estate sales pending in San Ramon and in the last 60 days 221 homes have closed escrow.  36 condos and 185 detached homes sold – 18 Foreclosures, 60 short sales, 143 normal real estate sales.Cumulative days on market ranged from 0 to 416.
On average, homesellers in San Ramon are getting 99% of their asking price.
Homebuyers wanting to buy real estate in San Ramon CA need to understand the current local real estate market. Investors and some homebueyrs are purchasing real estate with all cash. Interest rates remain historically low. The steady stream of foreclosures is drying up as lenders are choosing more and more to go the short sale route.
San Ramon CA Real Estate for Sale – Buying Strategy
 If you find a San Ramon home you love and want to buy – make a strong offer – chances are you are still going to wind up in a multiple offer situation and what you want is to be included in counter offer.
Work with a professional Realtor that has strong negotiating skills and one who is very savvy with real estate contracts.
Are you thinking of buying new construction? – please note this – Buying a new home from a builder is very different than buying a home from an existing homeowner. Many people believe that they don't need a professional Realtor to buy a new home – this could cost you thousands of dollars on your purchase of a new home! We know – Tracey sold entire developments for one of the major home builders in the area. She can help you save thousands of dollars or get many upgrades that buyers may not be able to get on their own – AND – it costs you nothing! If you want to buy a new home in San Ramon – at the very least contact Tracey for a free consultation email or .(925) 984-1890
Map of Homes Currently for Sale in San Ramon CA
FREE In-Depth Real Estate Market Reports for San Ramon, CA. These are the best source of data you can get for your local market.
Email Craig if you would like to know more about buying or selling a home or condo in San Ramon call (925) 984-4910
Search for Foreclosures I-680 Corridor
We're sorry, but there's nothing to display here; MLS data service is not activated for this account.