Buying East Bay Area Real Estate in California
Investment Properties – Alamo, Danville, San Ramon, Dublin, Pleasanton, Walnut Creek, California.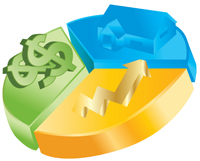 If you are an investor from inside or outside of the United States and are exploring the purchase of investment real estate in the San Francisco Bay Area, we can help.
Our team has experience in the purchase and sales of real estate, for national or international relocation and property management issues that arise for foreign owners.
Bay Area Real Estate is an attractive investment. The weak dollar is attracting many buyers to the Bay Area. The increasing inventory of foreclosures and bank owned properties has created some very attractive real estate investment opportunities.
The City of San Francisco, Silicon Valley, the lifestyle, the schools and the quality of life are other assets to owning property in the Bay Area.
We can handle all aspects of purchasing Bay Area property for you – you don't even have to come into the state or the country! We can set up the escrow, take care of all inspections, set up property management and take care of all the other details for you.
Call Craig today to explore investing in Bay Area real estate (925) 984-4910
Or email him or fill out the form below.